Société Anonyme Magazine, Issue 11. "Dries Van Noten: Reality - Imagination - Pragmatism".
Dries Van Noten is one of the designers we hold most dear. Dries is the real designer. His collections are broad, comprehensive as they include every possible merchandise category. From outerwear, formal wear, jewelry, handbags, denim, leisure wear and shoes.
But what is the creative process that flows within the making of Dries Van Noten's collections?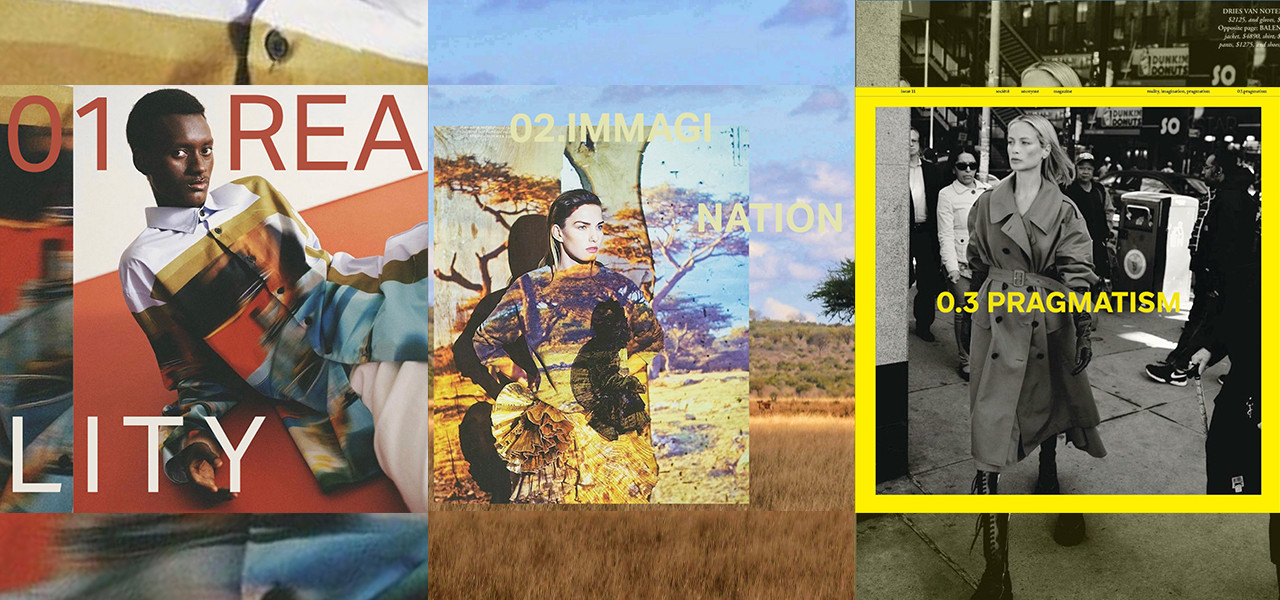 Reality - Imagination - Pragmatism 
Since his beginnings, Dries has always stood out for his ability to create beautiful garments of an 'enviable conceptual/artistic height mixed with an incredible attention to the practical being of the garment design, details and fabrics used.
By the New York Times, he has been called one of the most cerebral designers precisely to highlight this precision of DVN in bringing together in the same garment the sartorial tradition (from which his culture descends) with technical, experimental fabrics and innovative prints with inspirations from the most diverse contexts to thus obtain garments that have that integrity and value to be practical while pursuing the path of elegance.
In this Mag we will discuss the three pillars of Dries Van Noten's creative process: Reality, Imagination, Practicality.
The first step to the creative act is an open posture with respect to the real, from the smallest thing can arise intuition, the imaginative drive. One example is Dries' beloved garden, his greatest source of inspiration. Many of the floral prints he designs, in fact, come from the flowers in his garden. The abstraction of the forms of the real will then later lead to the creation of collections that are always aesthetically innovative-in prints, in design, in details-that, however, in addition to being beautiful will also be highly practical, wearable in everyday life.
If you want to make dreams, make Haute Couture. But it is reality that I want to show.
Reality then becomes the beginning and the end of the creative process. From reality, from what happens begins the creative process to thus create garments that are suitable, relevant to reality and what the real wants. Because what Dries wants is nothing more than to show reality not some kind of theory.