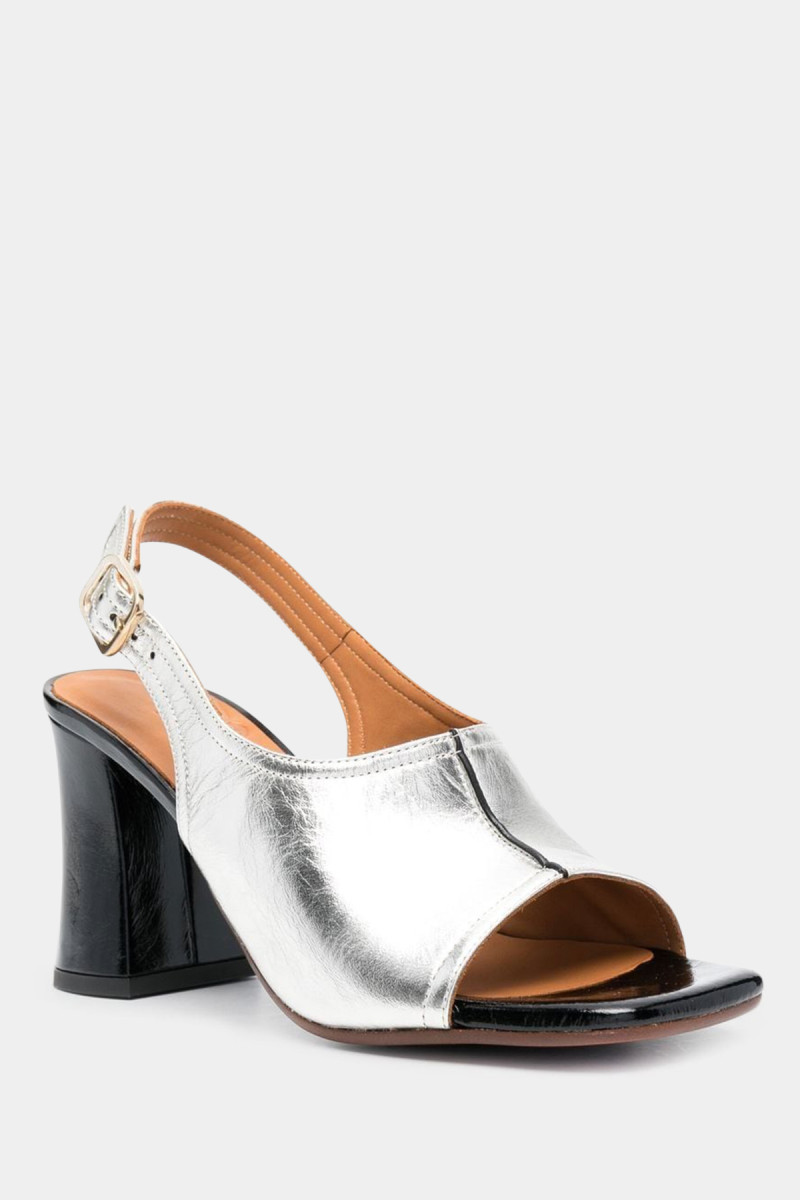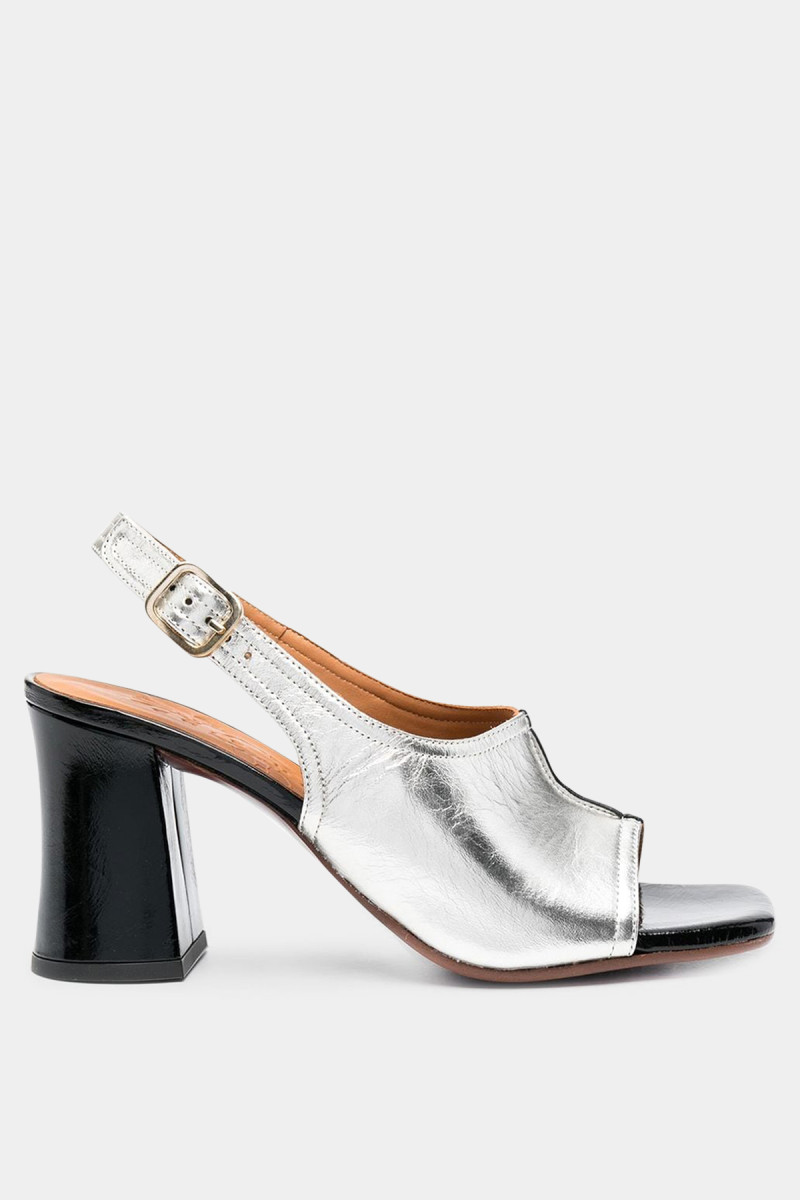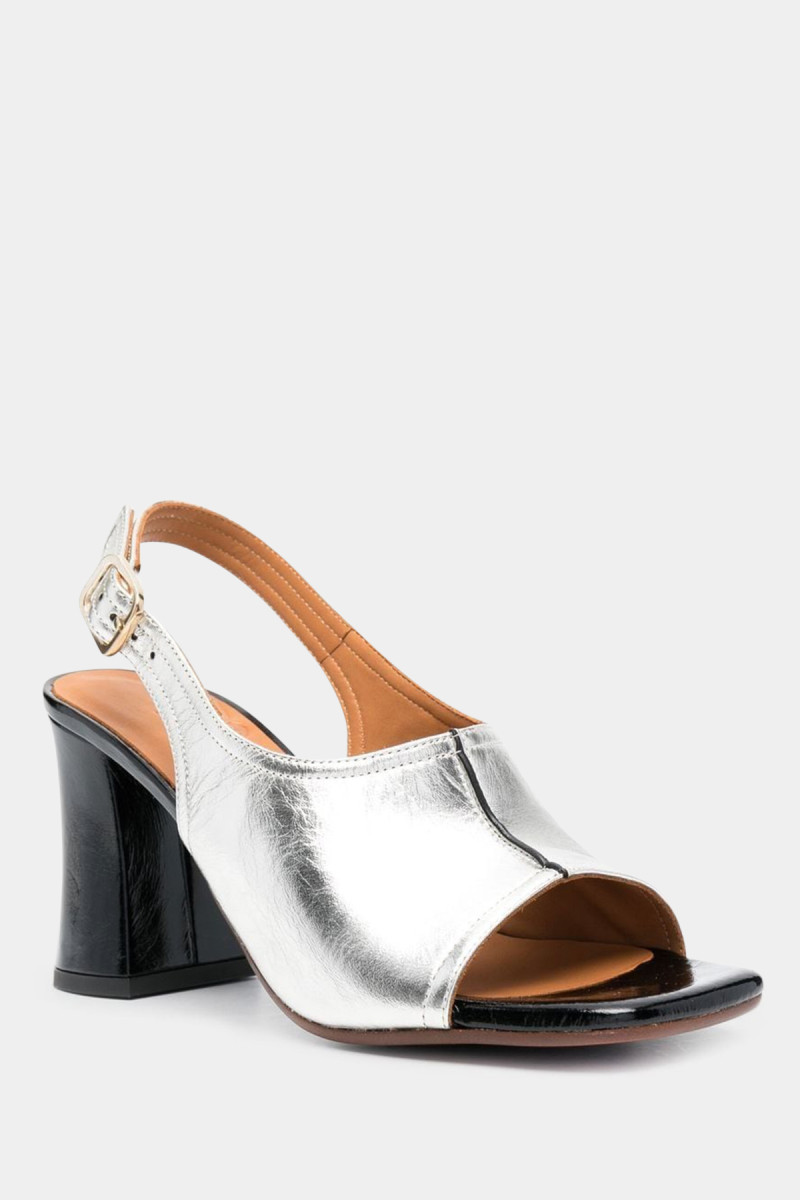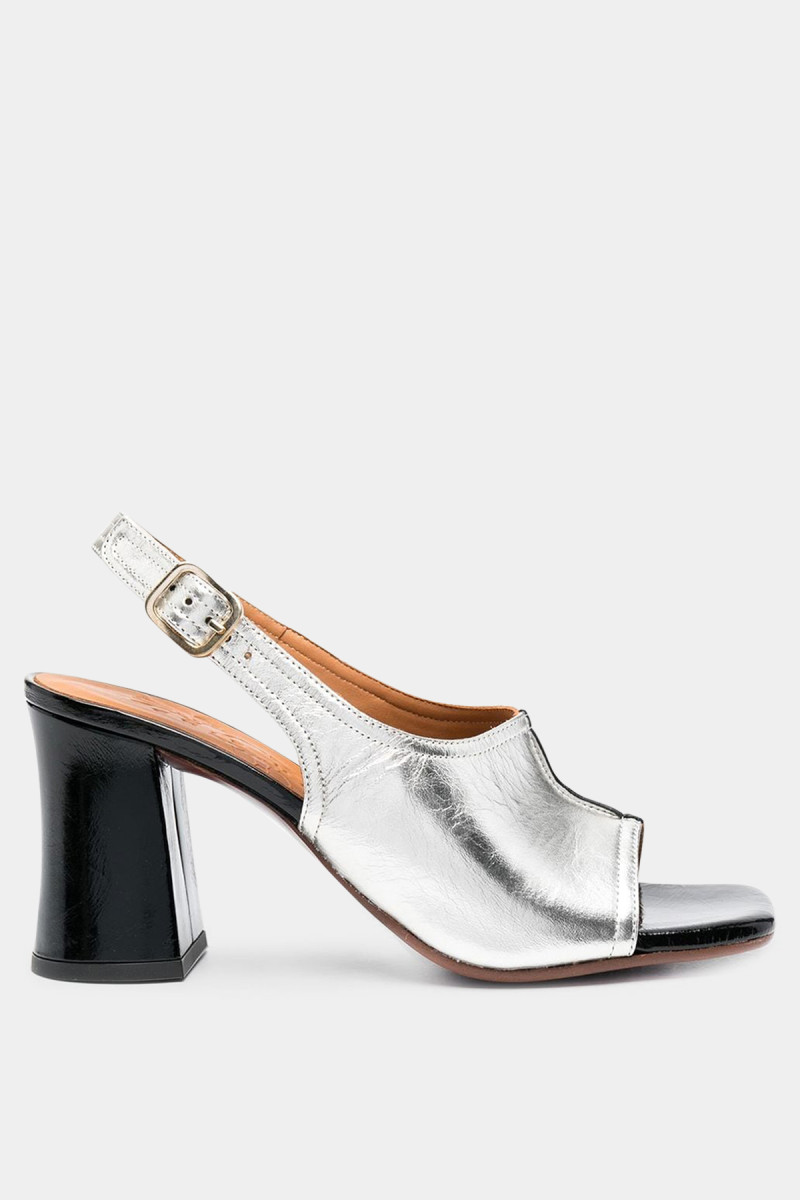 The Pendal sandals in the porsche silver color variant are comfortable and with an eclectic style, typical of the Chie Mihara brand. Upper part in shiny silver leather, model open at the ends and snug along the length with strap closure.

An irreverent and whimsical sandal for those who love to combine different styles for iconic outfits.
For returns from outside the European Union customer will be charged of the payment of Italian customs duties.