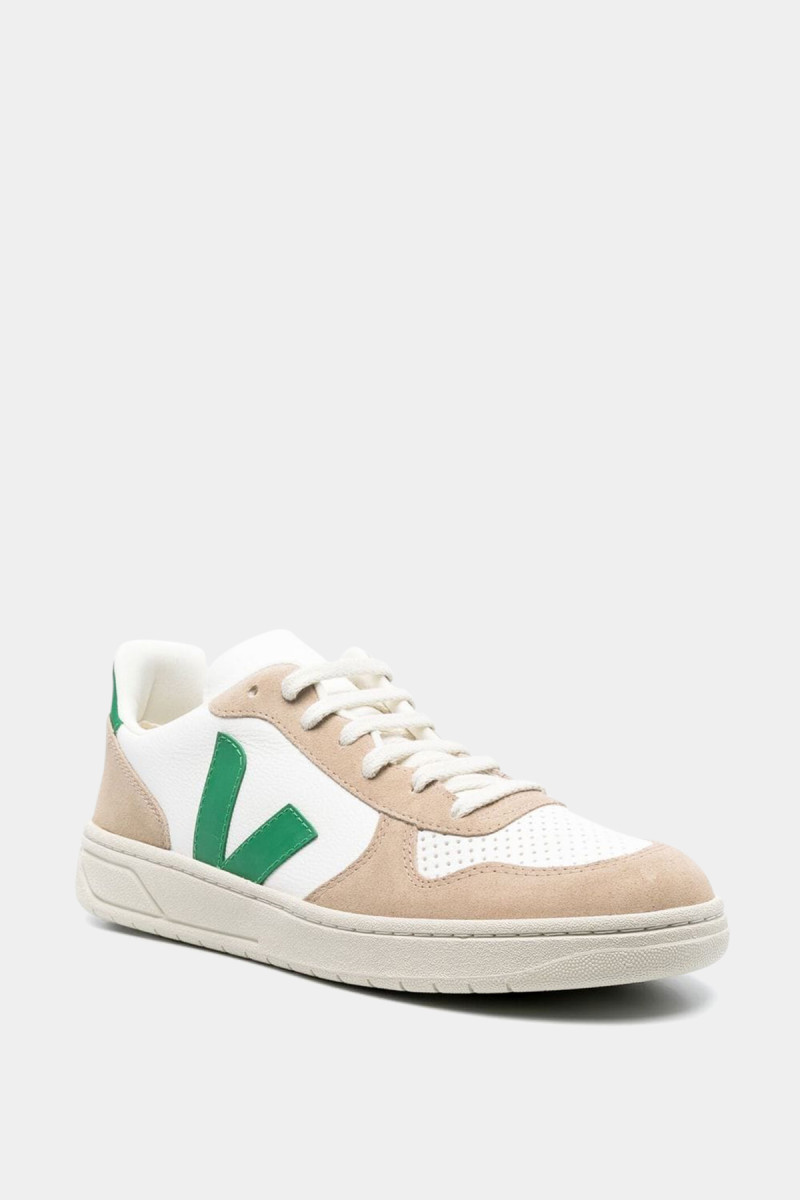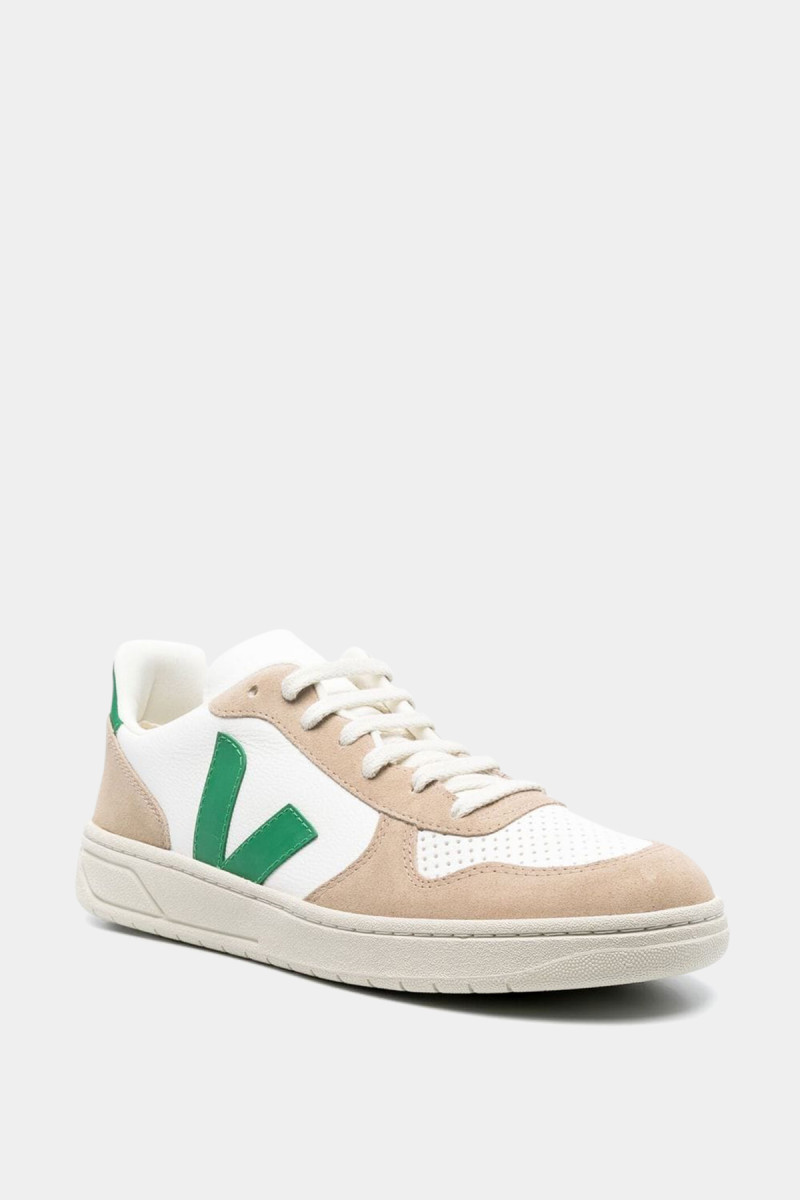 Veja's V-10 sneakers in ChromeFree are iconic, casual and comfortable for a unique daily style. ChromeFree cowhide is smooth and light and undergoes an innovative tanning process in which no chromium, heavy metals or dangerous acids are involved and that is why the use of chemicals and energy is limited.

Contrasting beige and white inserts, V logo and contrasting green back patch with front lacing. Veja sneakers are a guarantee in terms of comfort and style, to guarantee the wearer the highest quality.
EXTRA WHITE EMERAUDE SAHARA
For returns from outside the European Union customer will be charged of the payment of Italian customs duties.